Gain Access to More Than 250 Millon Members and Customers of North America's Favorite Brands
Display your inventory directly on GoRollick's vehicle buying websites and attract in-market customers from employees, customers, and members of the nation's most trusted brands, such as Sam's Club, AAA and Progressive.
With 75% of these prospects saying they are planning to purchase a vehicle or boat within the next 30 days, the GoRollick Marketplace is the perfect platform to generate more interest in your inventory and qualified buyers for your brand or dealership.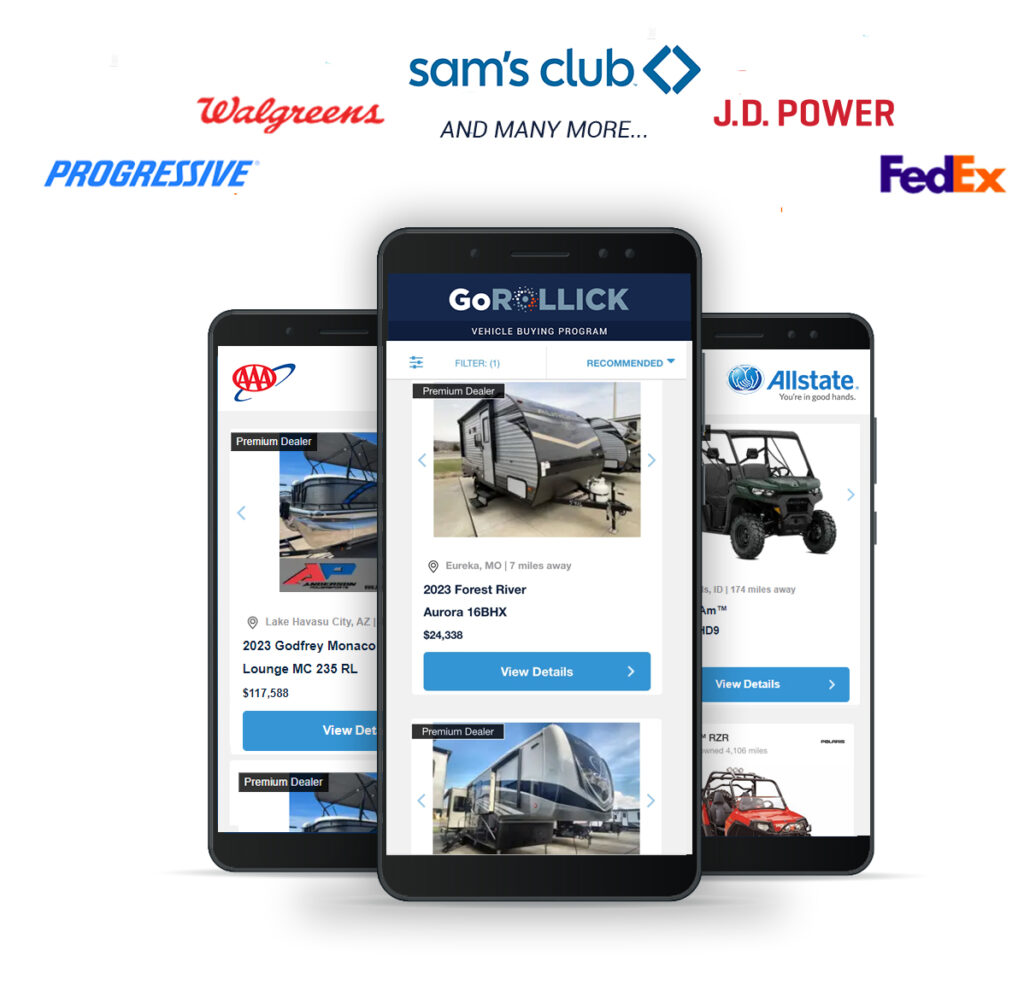 Solutions to Drive More Sales and Brand Exposure
Advertise Your Brand with AdDriver
AdDriver allows advertisers, through its expansive network of affinity partners and publishers, to reach highly-engaged members and customers.

With affinity partners like Sam's Club, AAA, Progressive, along with publishers like GoRollick, NADAguides, Golf Cart Resource, Boat Crazy, and others in the recreation industry, AdDriver is a marketing channel like no other.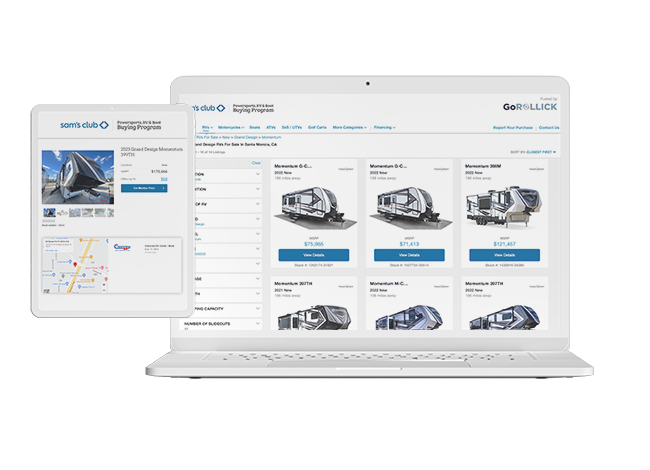 Inventory Display and Marketing for OEMs and Dealers
Recreation OEMs and dealers can reach highly engaged audiences by displaying their in-stock inventory across Rollick's affinity partner network.
Rollick is the ONLY recreation industry vehicle-buying marketplace that offers exclusive access to 250 Millions members of the nation's most trusted brands. OEMs and dealers will benefit from the marketing power of Rollick's affinity brand partnerships, such as Sam's Club, to drive traffic to inventory at the national and local level.
Schedule a Demo to Get Started